High Performance Garden Tools
Ambassador offers retailers a comprehensive range that includes spades, forks, rakes, hoes, secateurs,
loppers, shears, planters and other small garden hand tools. With lengthy quality guarantees
this high performance collection gives retailers confidence and gardeners a better choice.
Both the digging and hand tools are available in carbon or stainless steel variants with
ergonomically designed handles. The digging tools have either wooden shafts, poly shafts or
ash handles. The hand tools are available with a soft grip or wooden handle.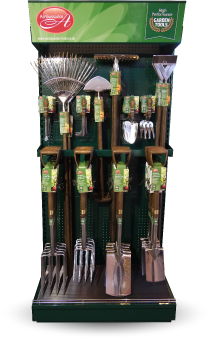 Our aim is to provide retailers with a three-tier choice of
digging tools giving them a good, better and best proposition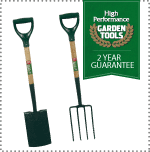 Traditional Wooden Shaft Tools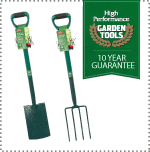 Carbon Steel Tools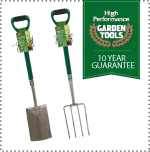 Stainless Steel Tools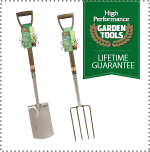 The Ash Handle Collection
Get in on the ground floor with this new and exciting brand!
Contact us today if you are interested in becoming an Ambassdor retailer.
Orders are being taken now for January delivery.